Pigmented or textured foil is applied to the paper using force and heat. Why not combine various hot foils or hotfoil stamping with blind embossing. Or hotfoil stamping with laser punching – the possibilities are endless. Technical feasibility is determined by the printing substrate. Nothing is impossible: We have even applied hotfoil onto synthetic materials.
Holographic foils become micro micro, hyper hyper! Micro embossing does not distort the printing substrate as it basically dispenses with a counter-pressure plate. Very fine tools allow very slight straining. The light is broken and the observer is taken by surprise by the extraordinary reflections.
As hotfoil stamping is carried out, a combination of heat and pressure at contact with the raised surfaces of a metal die transfer the foil layer to the substrate matter. Both visual and tactile contrasts are thus achieved. Depending on the foil used, the effects can be metallic, matt or iridescent with a nacreous shimmer. Holographic hotfoil stamping can be used, for example, in creating forgery proof security foils.
Hotfoil stamping will also widen the print image, thereby changing especially very delicate and small motifs; lines should thus have a strength of at least 0.5 points. Regardless of the printing substrate, the transferred foil layer may be visible on the reverse side. Paper as well as varnished, laminated or even textile substrates may be suitable for a hotfoil stamped finish. Vector data on one level assigned to a spot color is required.
Print products that have been treated with this technique can be further processed without delay. They will, however, have a greater susceptibility to scratching.
Examples for Hotfoil Stamping
Finishing Services:
Hotfoil Stamping
Finishing Services:
Hotfoil Stamping
Finishing Services:
Hotfoil Stamping
Blind Embossing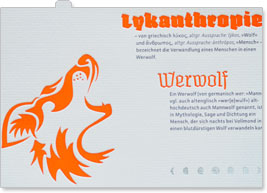 Finishing Services:
Hotfoil Stamping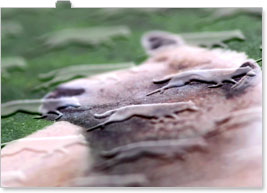 Finishing Services:
Hotfoil Stamping
Partial UV-Varnish Application
Finishing Services:
Hotfoil Stamping, partial
Finishing Services:
Hotfoil Stamping